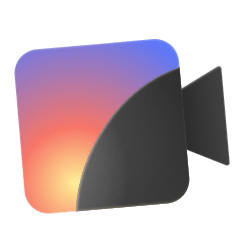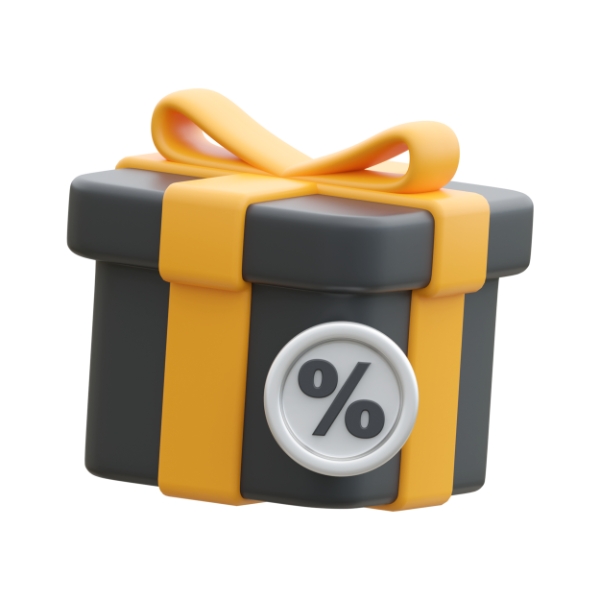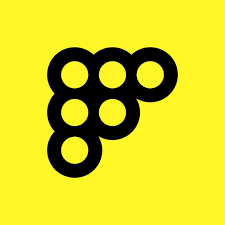 Find great deals on great tools.
I've compiled a list of some  resources that I have found incredibly valuable in my own self-employment journey.
I'll do my best to keep this page updated with the latest deals and promotions during the Black Friday season. But I would gladly pay full price for anything on this list (a discount just a bonus)!

It's like Netflix for entrepreneurial audiobooks! LIT Videobooks offers all access to their catalog of book summaries presented by the authors themselves. The videos are incredibly well produced, and the visuals and case studies are proven to help increase retention.
Learn how to grow a message-based business alongside a tight-knit community of like-minded entrepreneurs. Platform Launchers teaches a grounded approach to turning a blog, podcast, YouTube channel, or other channel into multiple streams of income. The weekly member calls and online community offer the accountability and encouragement you need to take meaningful action.
DigitalMarketer.com offers some of the best training on paid search, email marketing, social media, community management, and more. Check out their growing library of courses and workshops taught by industry pros, and learn the skills and strategies you need to stay sharp in a quickly evolving marketing landscape.
⚙️ BF SUPER SALE:  Save up to 91% on workshops and certifications!
Pat Flynn is my spirit animal. First of all, if you aren't already familiar with the Smart Passive Income podcast, subscribe to the show right now! Then check out some of the amazing trainings that Pat and his team have put together on how to start and grow an online business. The SPI All-Access Pass is an incredible value that pairs premium courses with a premium community experience. I highly recommend it.
💵 Learn more about SPI All-Access Pass and other community options
Vincent Pugliese – author of Freelance to Freedom and The Wealth of Connection – teaches aspiring or struggling solopreneurs achieve financial freedom and flexibility through his high-impact. bite-sized, self-paced, and incredibly affordable lessons that guide you along the path to Total Life Freedom. 
🌴 Join TLF School for ONLY $1 for 14 days (and only $9/month after that)
MailerLite is my go-to email marketing recommendation. It's feature rich and simple to use.  It comes with just about everything you need to launch a marketing campaign – a landing page builder, automations, promotion pop-ups, and even the ability to sell digital products.
I use Sendspark to record and send personalized videos along with project proposals to my prospective clients, but there's so much you can do with this tool! Capture your screen and share tutorials, automate dynamic outreach messages, request testimonials from happy customers – you name it. And the best part? You can use it for free!
CAUTION: May cause Acute Shiny Object Syndrome. Appsumo is a giant marketplace where you can score deeply discounted lifetime deals on software and other business tools. I've found some real gems and saved a ton of money on software subscriptions over the years (but I've also spent quite a bit of money on some tools that I don't use anymore). Shop with discernment!
Appsumo's Black Friday Sale is on! Save an EXTRA 10% on all deals.
If you are interested in video podcasting or otherwise record video interviews, check out Riverside.fm. Record crystal clear video calls, and then automatically edit, transcribe, and even clip up your video for social media.
Recut has saved me HOURS on each of my video projects. Load up a video clip and Recut will automatically clip out all of the silence and "ums" and allow you to export a pre-cut timeline to the editor of your choice. It's a simple app, but it's an invaluable part of my workflow.
Photoshop is awesome, but it's expensive. If you're a designer by trade, it's certainly worth the investment, but if you only use the software occasionally, there's a better option. Affinity Photo, Affinity Designer, and Affinity Publisher are powerful Adobe alternatives that more than get the job done and – check this out – don't require a subscription.
Moxie is my new favorite business management tool. In addition to your standard features such as sending proposals, invoices, time tracking, and recurring payments, Moxie sets itself apart with appointment scheduling, a support ticket system, client portals, and even a virtual business phone add-on. And it costs less than most other options on the market.
Incfile is an easy an affordable solution for forming an LLC or other business entity. Their core service is free, but they offer a number of different packages
Bonsai makes back office tasks easy – if not down-right delightful. Bonsai has a beautiful interface and offers a full suite of tools for invoicing, sending proposals, tracking expenses, and more. 
Squarespace is one of the easiest and fastest ways to get up and running with a business website. Build something simple or something advanced like an e-commerce or membership site.
WPMU Dev offers premium WordPress hosting, a suite of premium plugins, and access to a great tech support team. This is my go-to hosting solution and I especially recommend it if you manage multiple websites, and ESPECIALLY recommend it if you manage multiple websites for different clients.
Flywheel is another great option for managed WordPress hosting. It's a nice solution for both agency's managing multiple client sites (I really like the free Demo Site feature!) and for businesses who want snappy hosting and access to a great support team.
Elementor makes building WordPress websites easy. A free version is available, but the Pro version is well worth it as it unlocks a ton a great features and professional templates. Elementor also offers cloud hosting optimized for WP and Elementor.
If you have forms, shopping carts, analytics, or otherwise collect user data (names, emails, etc.) from your website (names, emails, etc.) you're required to have a Privacy Policy and other disclosures. Termageddon is an affordable way to make sure your website is compliant with multiple privacy laws.
Disclosure of Material Connection: Some of the links in the post above are "affiliate links." This means if you click on the link and purchase the item, we will receive an affiliate commission. Regardless, we only recommend products or services we use and believe will add value to our readers. We are disclosing this in accordance with the Federal Trade Commission's 16 CFR, Part 255: "Guides Concerning the Use of Endorsements and Testimonials in Advertising.