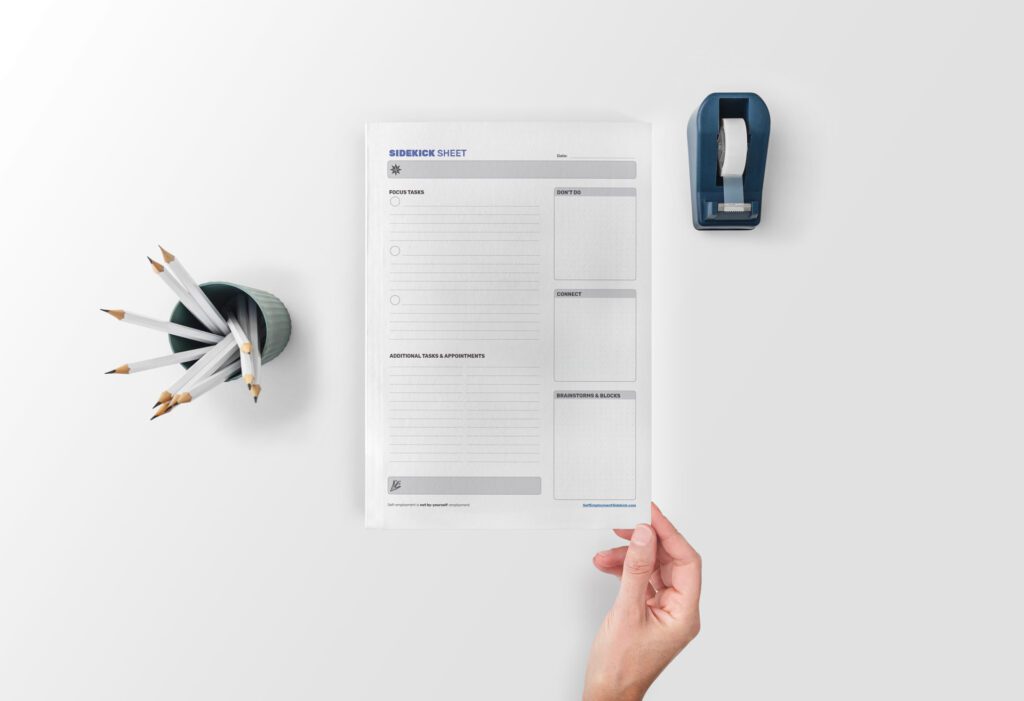 Heads up – I'm sending a link to your email as well so you can reference back and download this again in the future if you'd like (just double check your inbox and hit the double opt-in link to make sure the email comes through). I promise not to spam you and you can unsubscribe at anytime.
I'd love to know your thoughts on the Sidekick Sheet. I'm always looking to make improvements, and your feedback can help shape future iterations and new tools!
And if you're enjoying everything that Self-Employment Sidekick has to offer, please consider supporting the channel so we can continue making more great resources available!