I recently traveled to Orlando for PodFest Expo… which is curious considering that I don't have a podcast. But when you consider that everybody at the conference is trying to promote a business or get a message out there; it makes perfect sense. They're entrepreneurs; they are trying to grow something; and those are my people. So I decided to have a conversation with some of them – to exercise my extrovert muscles, make a few connections, and learn how people are getting the most out of attending an event like this one.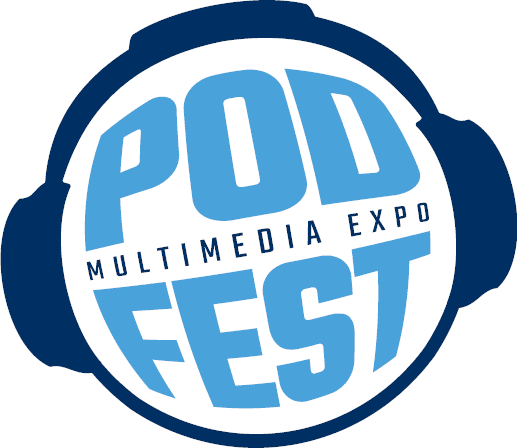 But first, I want to give a quick shout out to John Stange. This isn't sponsored a sponsored post, but this wouldn't have been possible without him. He's a great friend and mentor, and he runs a really fun community at PlatformLaunchers.com. If you have or are interested in starting a podcast, a blog, or you want to write a book; you want to share a message on any platform, PlatformLaunchers will teach you the smart way to grow your audience and turn your idea into multiple streams of income. I highly recommend it, and you can check it out for FREE by visiting sidekick.show/PL30.
When you use my link, instead of the regular 14 day trial, you get risk free access for a full month. That's twice as much time to dig into the signature Launch Plan Course, twice as many live coaching calls, twice as many guest experts, twice as many challenges, and twice as much time to hang out with me and the other Platform Launchers who actively engage in the forums, bouncing ideas off each, and helping promote each other's content. For FREE. For 30 days. sidekick.show/PL30. Check it out.
Now on to Florida.
---
What questions do you hope to get answered (or problems you hope to solve) by attending PodFest?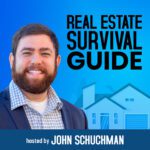 I am a realtor and a podcaster. I have a podcast to help realtors survive in the real estate business.
I think the biggest thing I want to get out of PodFest is just the connections. I've been to a couple of these podcast conferences and I love the people you meet, whether that's someone that might be a great guest for my show, or someone I can be a great guest for their show and their audience. I just love being at these conferences, meeting amazing and cool people, and getting to build connections and relationships.
---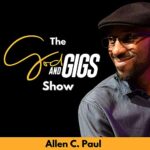 I am a podcaster author and creative coach. I have a podcast called God and Gigs, and I'm a producer of The Family Business with the Alessis.
The thing I wanted most was to build relationships and find out what people are doing that's actually moving their show forward. I've gotten to the point where I've started something. It's the, "Now what?" I'm trying to answer. And obviously, the "Now what?" is connected with great people that already know the answers that I don't know. Being in a place of learning and growing, asking the right questions, and being in the room when people are having conversations like this – that's really the thing. I need the motivation and the information from people that know more than I do.
---
Do you find more value in the sessions, or in the hallway conversations?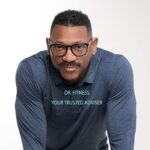 I have a podcast that shares health and wellness information with people.
The hallway conversations have been great, and the connections have been really wonderful. But ultimately, when it comes to content, the sessions have been really good. If I had to give a percentage, I would go 60% content/session, and 40% from interactions with people that are helping to drive the information from the sessions home.
---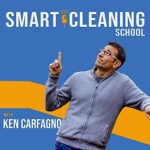 You asked me that three years ago. I would have said 80% to 90% sessions. Now it's 80%-90% hallway.
I do not go into many sessions. I go through the agenda each day, and I pick the one or two that I really want to go to that I think could be a benefit to what I'm currently working on. And the rest of the time, I'm just walking around and see you in the hallway, like, "Hey, let's go record an interview… and show you some lizards."*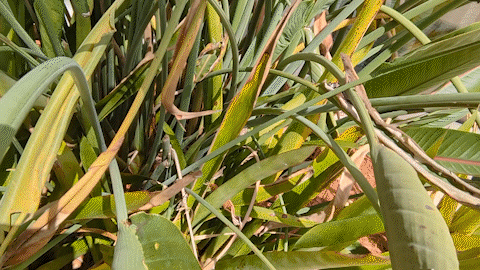 ---
Why do you like coming to events like this?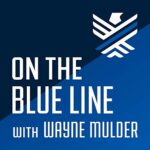 My name is Wayne Mulder, and I have a podcast where I help first responders in their personal lives. It's called On The Blue Line.
Well, I come to events like this for a few reasons. I think first of all, there's that motivation aspect; where we get to talk with people and you hear what they're doing, and that encourages us and what we want to do and different things that I want to bring to the people that I'm trying to serve. But then there's also that community aspect of it too. And that's one of the nice things about being around like-minded people. People feel they have a voice and something to say, and that's what I enjoy.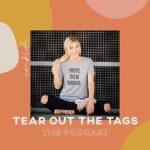 I am an extrovert. I naturally linger in the hallways and meet fabulous folks like you. There are probably introverted people that tend to stick to the sessions, but I would encourage people to really push themselves out of their comfort zone. You can pick a day or an hour to show up as an extrovert and really make yourself be in the hallways and engaging and networking.
For me, as an extrovert, I also have to take a day or a few hours to sit and watch everyone interact with each other and really listen and take that in, or go to session and really dive into learning. So I think you have to really push yourself into some of those roles in order to really experience it for all that it is.
---
Going to these panels and sessions where you're just listening to the person, you're taking the notes and you get the "A-Ha!" moments, but it's not activated until you talk about it afterwards. Okay, I received it, but then it's got to sit there and marinate. And when it comes back out of my own mouth that I say the thing I heard 2 hours ago… if it wasn't for these conversations, what I learned in a session wouldn't click.
---
I'm actually looking for one takeaway that I will implement. Because if I write down too many things – which I have done as an over-thinker – and I have all these notes, like, "Awesome, what am I going to do?" And really, it's not so much that I'm looking for a bit of information here. I'm looking for who's the next person I need to meet. Who's the next person that I can connect with? Who's the next person I can serve, add value to their life, and reciprocity takes it home from there.
So this is primarily an event to meet more people in the industry who are doing the same thing as me.
---
One of my big takeaways and what I intend to actually do this evening, is to write these ideas down and to come up with a set time for when I hope to accomplish what I've learned.
When I first came into [podcasting], I went through a course on actually how to podcast. It was very much the "how to do it." But then when I met people who were podcasters, and came to PodFest several years ago, that changed everything. I would encourage anyone on the fence, unsure of what to do, these type of events exactly where you want to go.
---
PodFest was a wonderful experience (even for a non-podcaster). They did, in fact, have a track for video content creators; so I wasn't a complete fish out of water. The sessions were great. There were some good knowledge bombs that people speakers were dropping – but you can watch a video or read a book and get the information that way. But one thing that an event like this offers you, that you cannot replicate from the comfort of your own home is being surrounded by people.
Just being surrounded by like-minded individuals that you can bounce ideas off of that you can encourage and receive encouragement from – That's huge. It really makes a difference. And it's something I've been missing since I started working from home by myself. Get with people. Find an event that you can attend. It could be a small business networking event in your county. You don't have to go to Florida, but this isn't a bad place to be. Just get there before June. Late May is starting to push it for a native-born North-easterner.
A HUGE thank you to everyone who took time to chat with me for this video. Wayne Mulder, Bee Andreen, Allen C. Paul, Max "Dr. Fitness" Sturdivant, John Schuchman, and Ken Carfagno. I've linked to their podcasts throughout the post so you can check out their content and learn all about the awesome things they are working on.
And don't forget to go to sidekick.show/PL30 to learn more about PlatformLaunchers, and get your free 30 day test drive so you can learn how to start your own podcast. And maybe we'll chat next year at PodFest!